Crooked Pier - photographic transfer on wood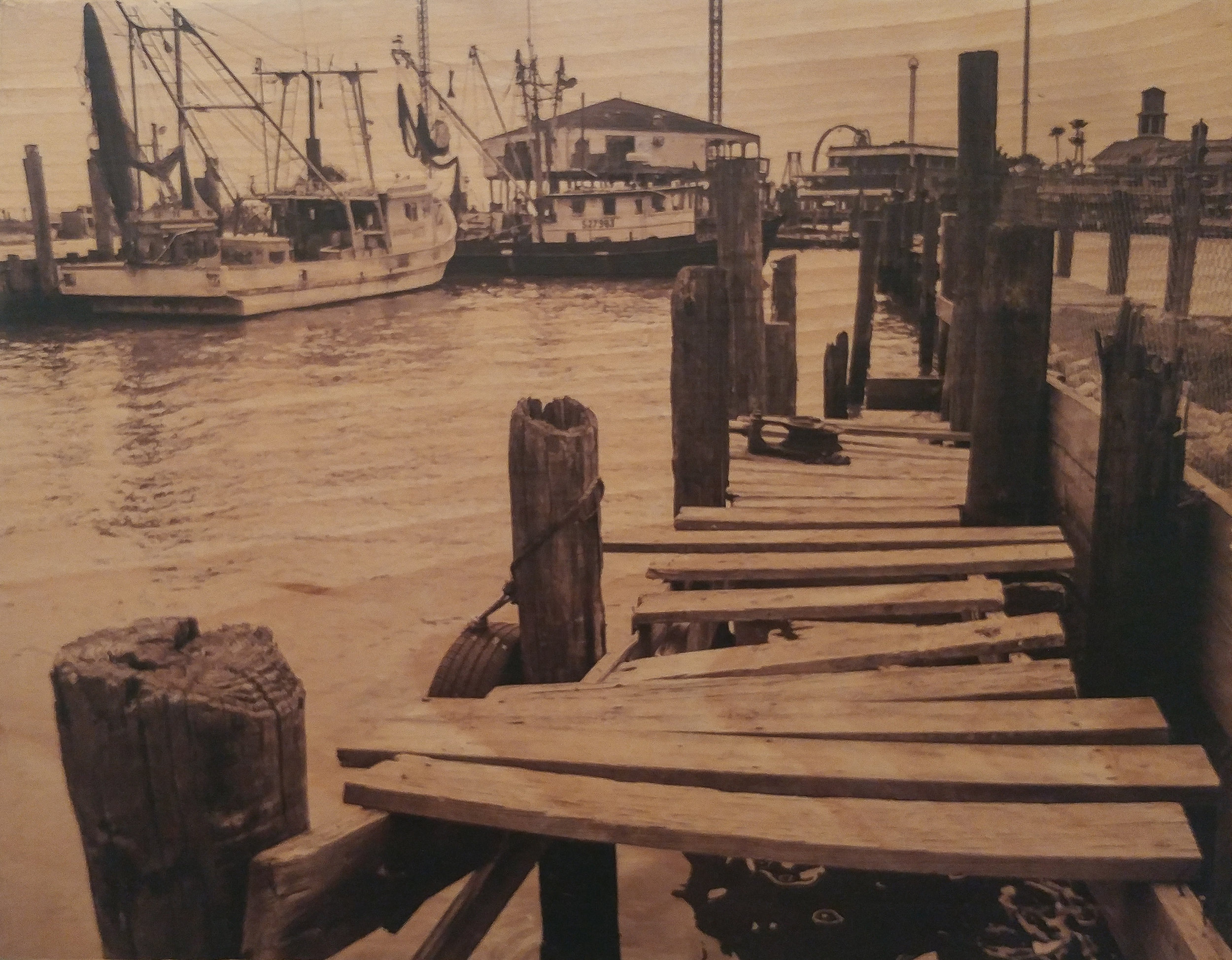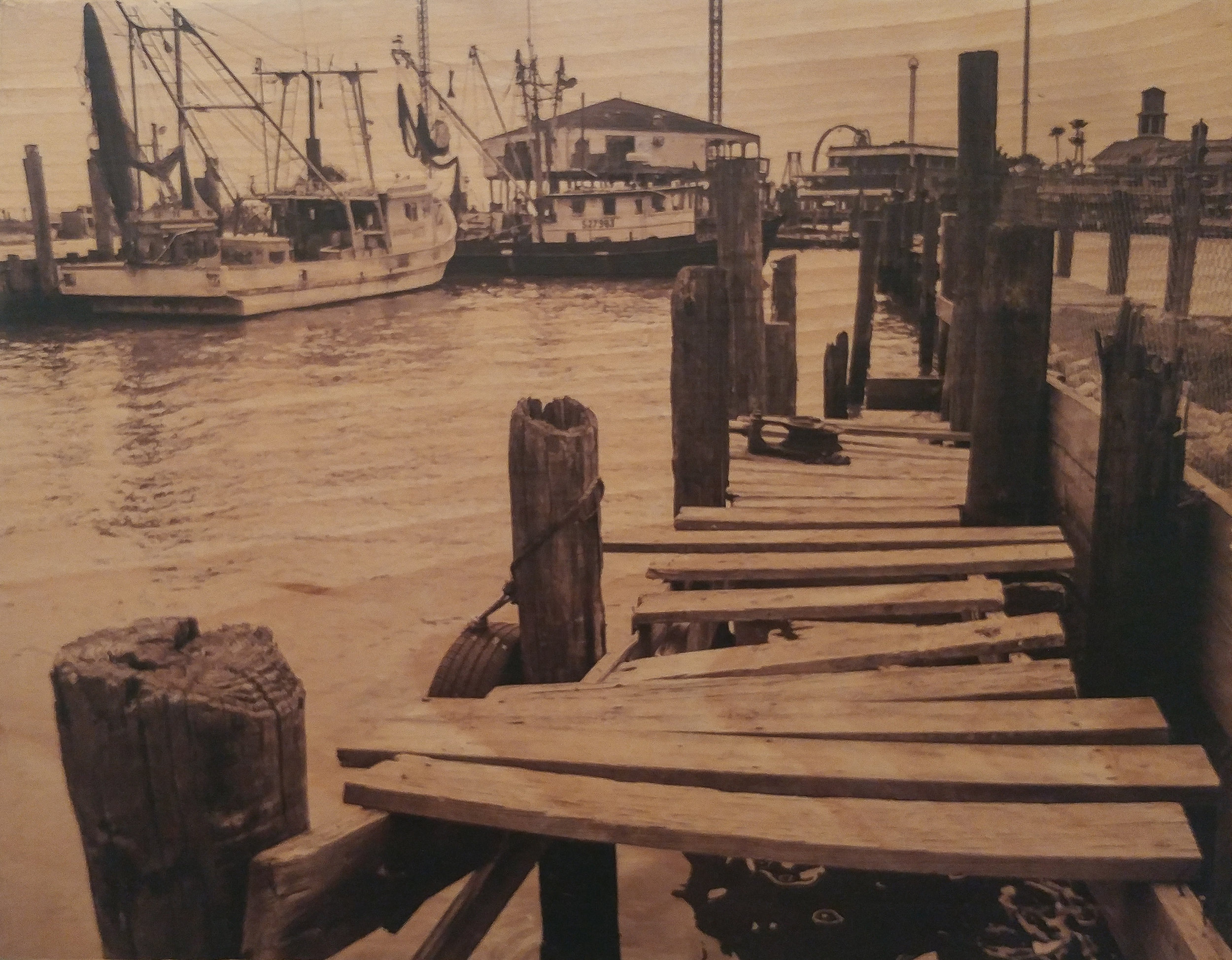 Crooked Pier - photographic transfer on wood
Photographic transfer on repurposed wood board with acrylics and stain. Wood grain shows through the image to add fantastic detail to water and sky. Finished work is approximately 10x12" large.
Photograph was taken just south of Houston in Seabrook, TX. The Kemah boardwalk, with ferris wheel and other amusements, is just visible in the background.
Each mixed media piece is one of a kind and signed by the artist.