Tree in Winter - framed photographic transfer on wood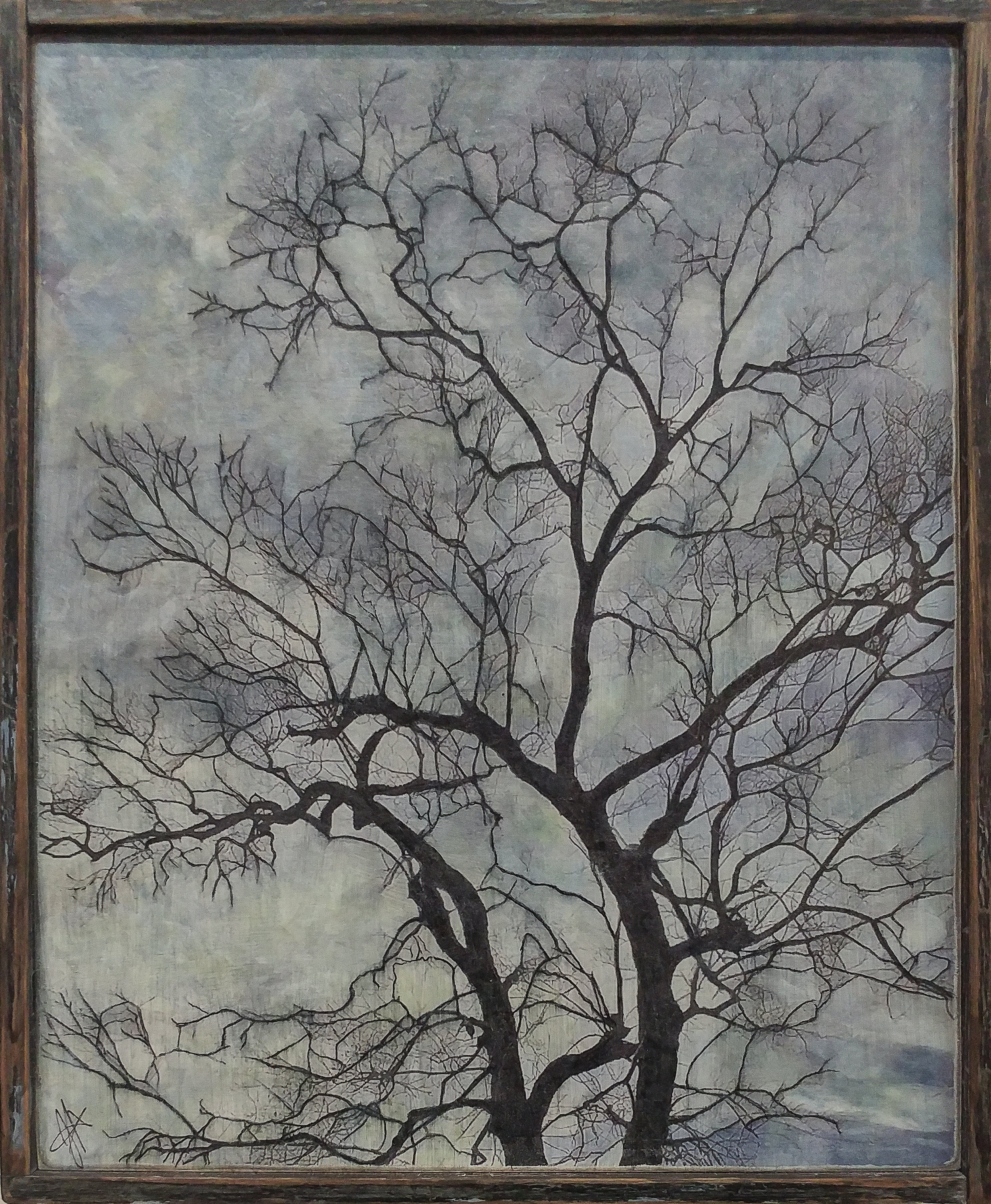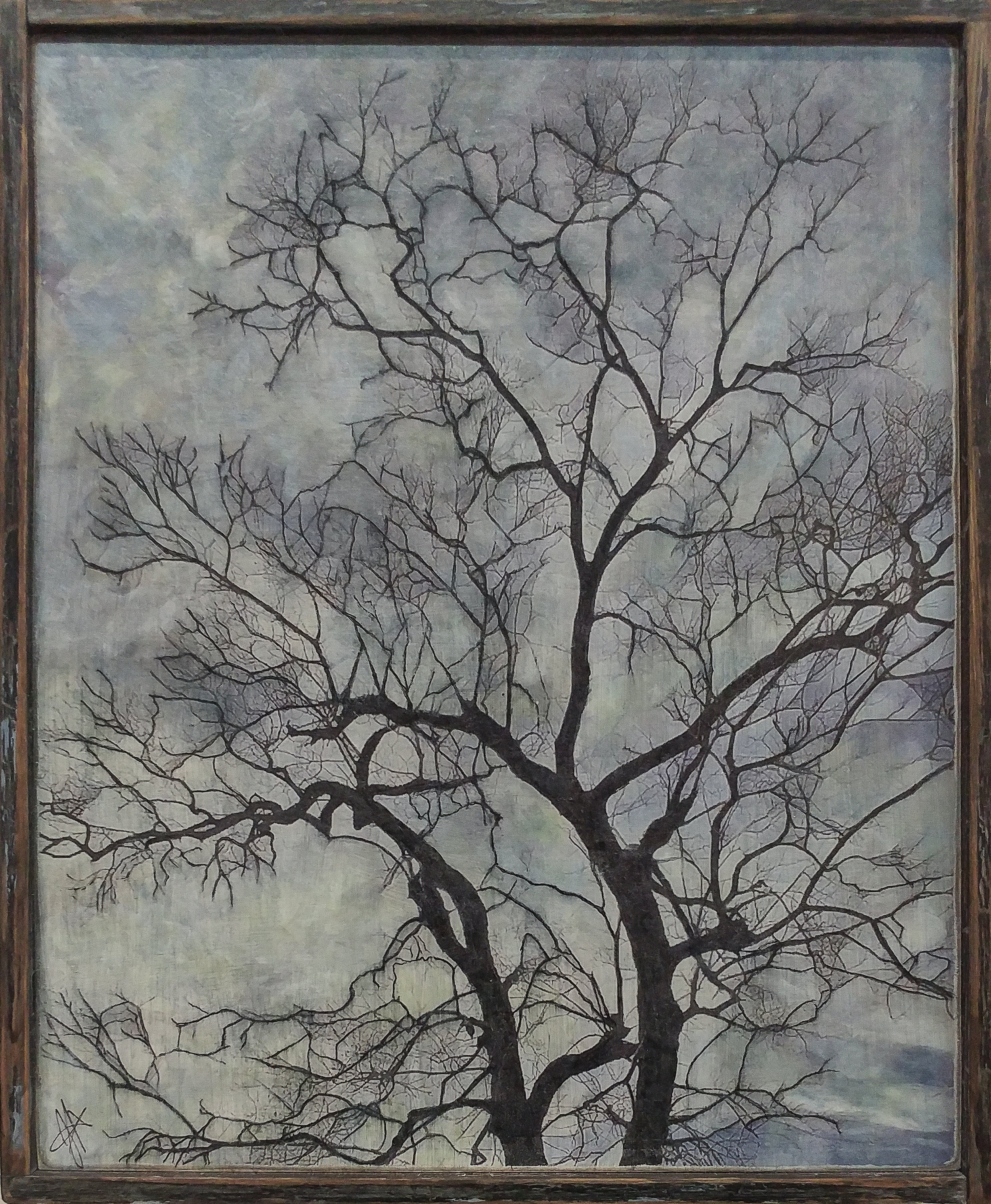 sold out
Tree in Winter - framed photographic transfer on wood
Photographic transfer on repurposed wood board with acrylics, gels, and stain. Unique texturing application on final layer creates depth and enhances icy winter feel of background. Hand-made custom frame. Finished piece is approximately 12x10" large.
Photograph was taken of a lone tree in the Montrose neighborhood of Houston, TX where the artist lived at the time. Original photograph was digitally manipulated for final more abstracted effect.
Each mixed media piece is one of a kind and signed by the artist.