Ghosted - photographic transfer on wood with frame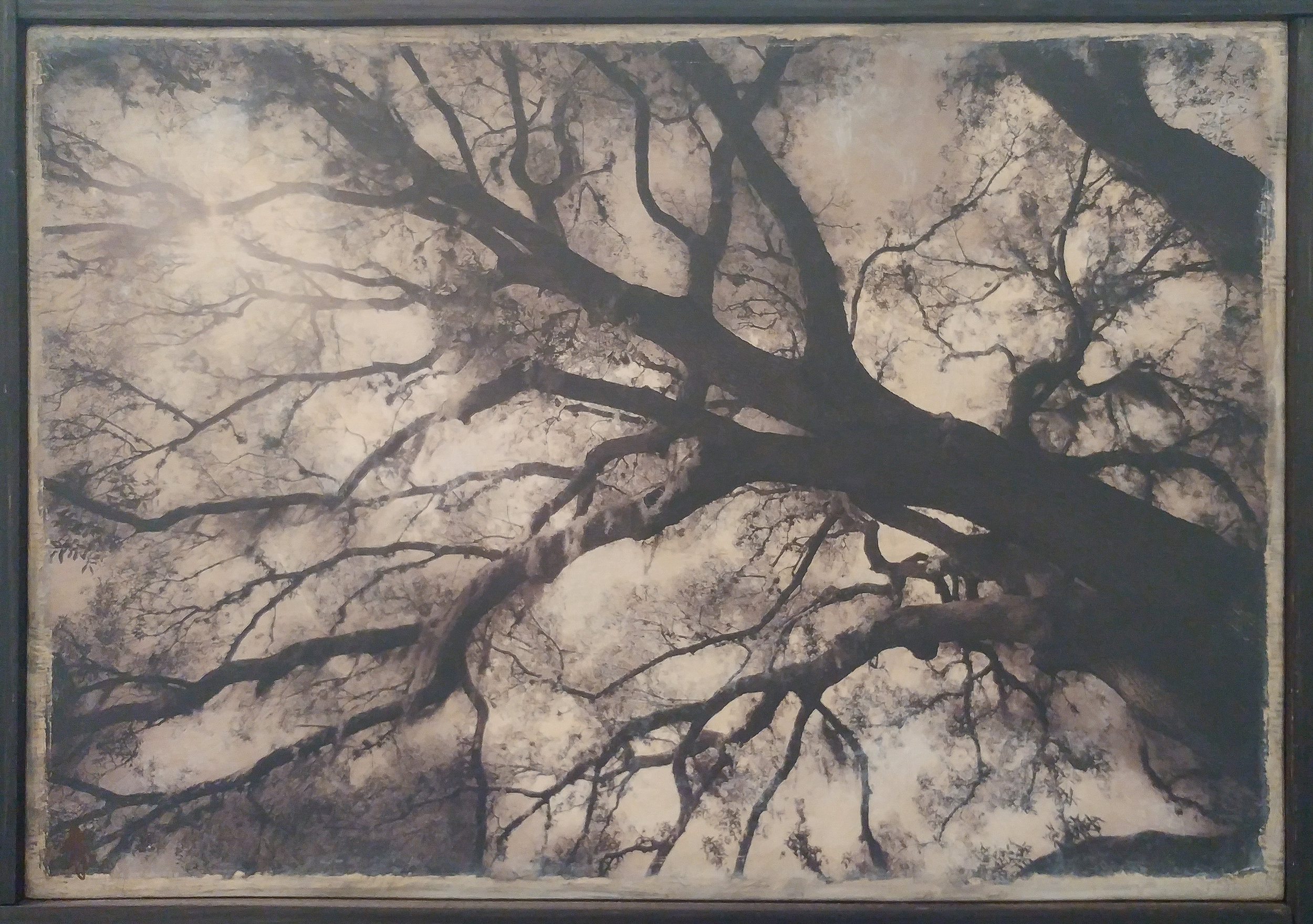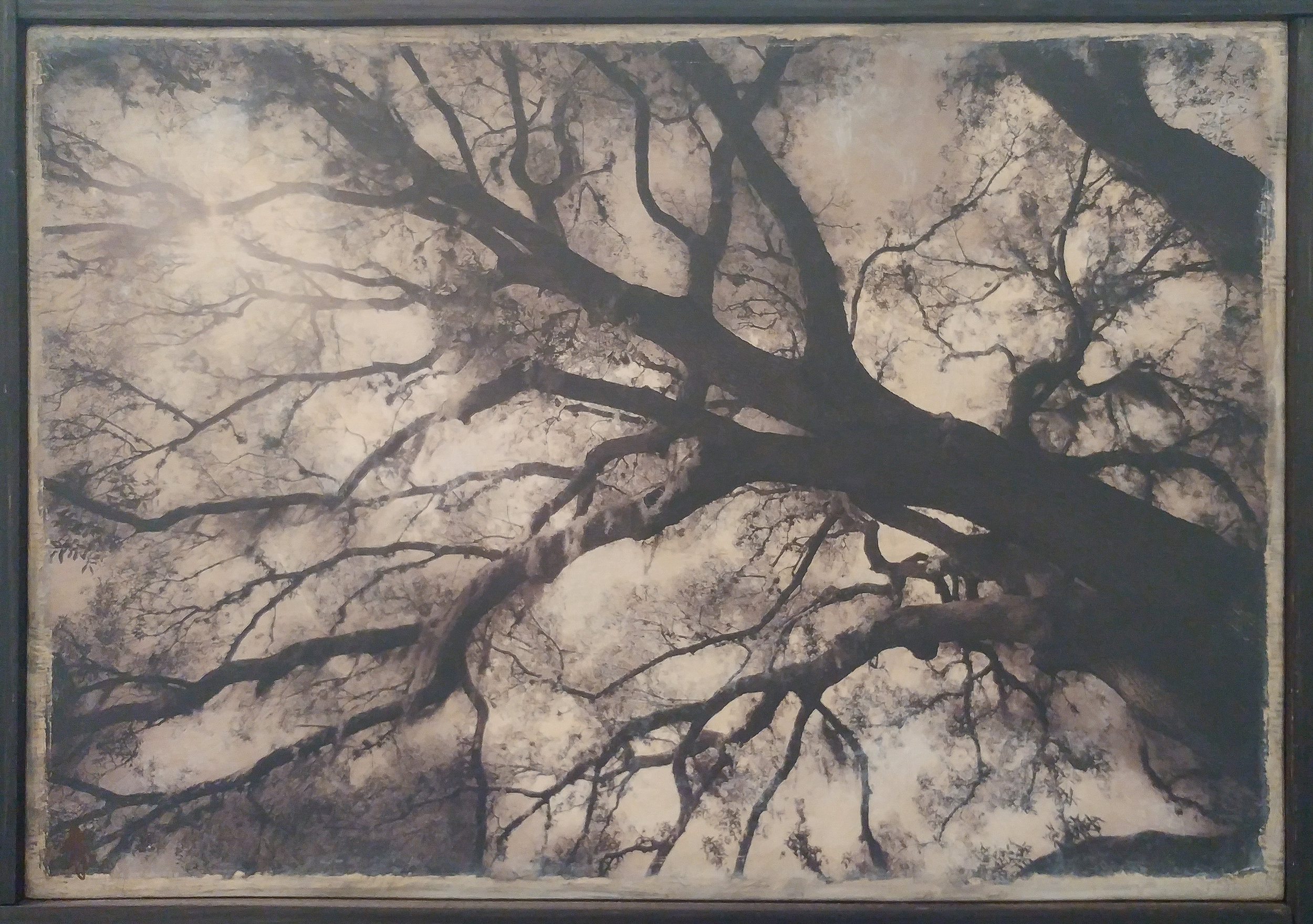 Ghosted - photographic transfer on wood with frame
Photographic transfer on repurposed wood board with acrylics, gels, and stain. Hand made custom frame. Finished piece is approximately 12x18" large.
Photograph was taken in central Florida, under a large tree hung with ghostly Spanish moss.
Each mixed media piece is one of a kind and signed by the artist.